Following our initial branding work with Wicks Estate, the next phase focussed on building their DTC business, starting with a custom built eCommerce website. Rather than look to what many of the wine platforms were offering, our research centred around what some of the world's best e-tailers were doing to build a following and grow sales online.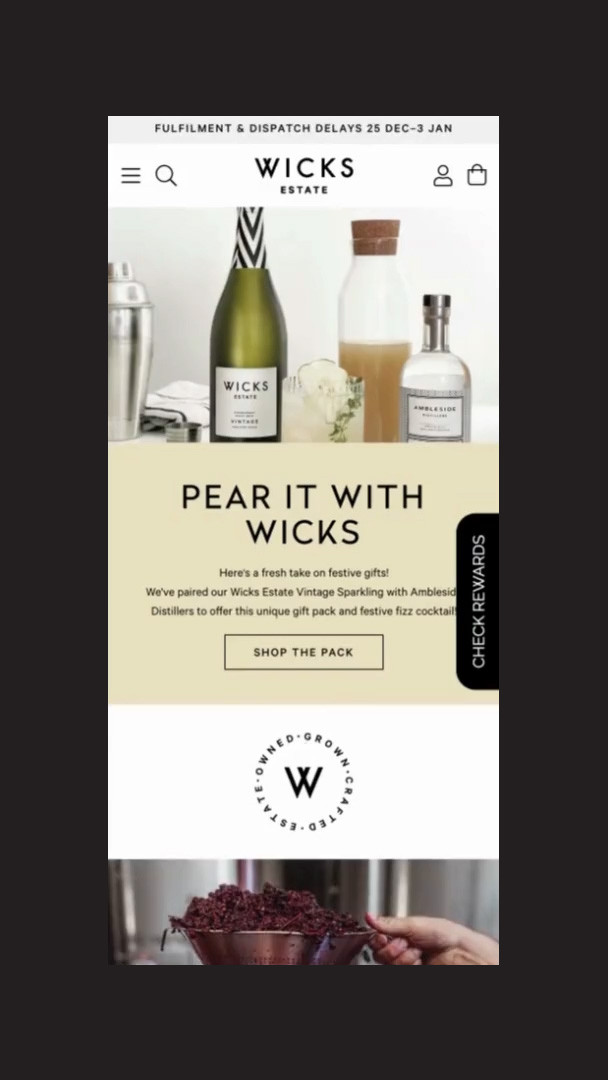 The result is a website built with the consumer, not the winemaker, in mind.
Selecting and buying wine is easy and intuitive, and completely customisable by the customer. Wine information is there when you want it, and not when you don't. And the customer can choose their level of commitment, from one off purchase, to subscription to loyalty points and rewards.
The mobile-first site also ensures excellent conversion from social media and email marketing spend.
Most importantly the website has an easy to use and update back-end, analytics dashboard, integrated email marketing and will grow with the business as the business itself develops over the coming years.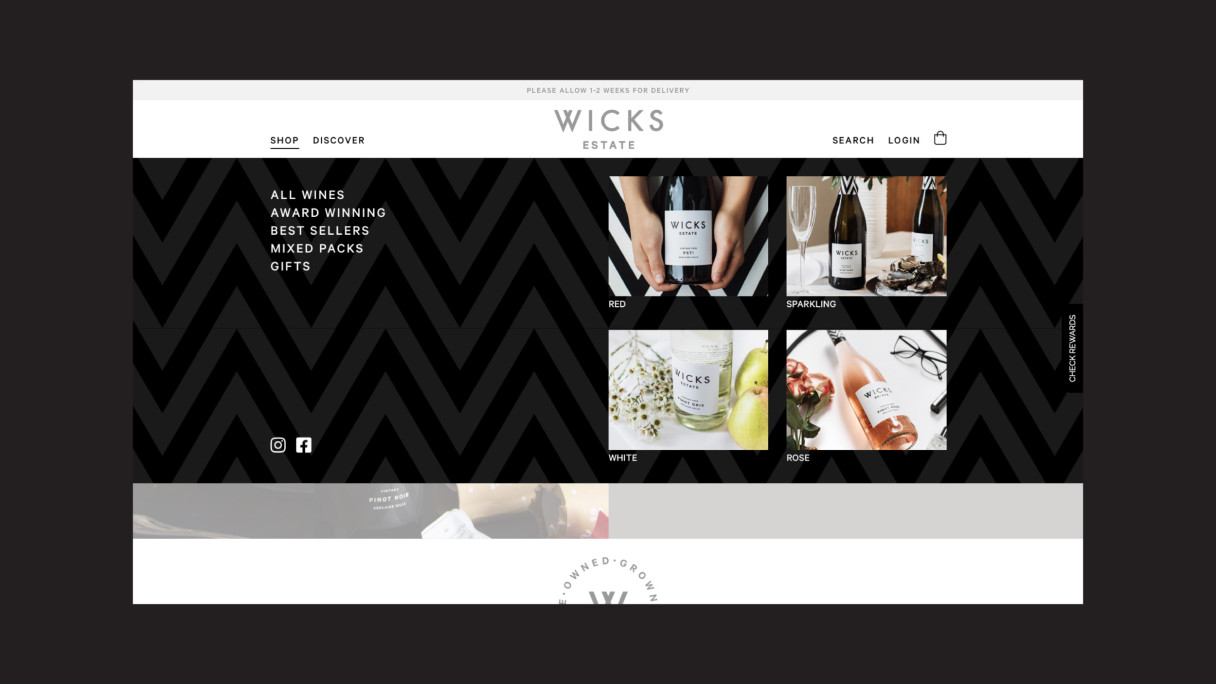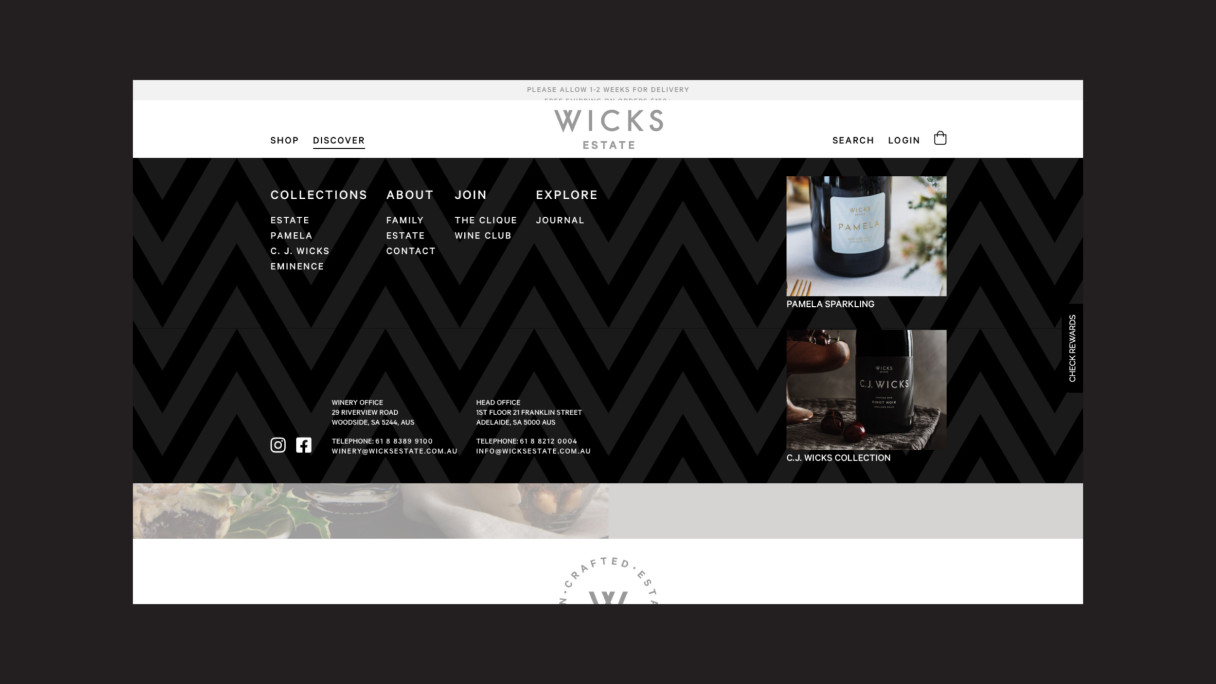 Our background research and preparation armed us with the knowledge that the previous website was already attracting just over 50% of its traffic from mobile devices, and growing.
This meant mobile design and usability was high on our priorities from the beginning, though not at the expense of the desktop visitor experience.
Rather than take a typical wine-website design approach, we took our inspiration from leading ecommerce websites, particularly in the fashion industry, which our research indicated would resonate well with the target audience.
This approach has resulted in a highly flexible website layout, offering a range of content areas and options that can be quickly and easily customised to respond quickly to campaign and sales opportunities.
Exploration and understanding of the target audience also highlighted the opportunity to develop and launch a rewards program (The Wicks Clique) and re-consider how their traditional Wine Club operated, to provide a more flexible service, better suited to the needs and desires of wine consumers.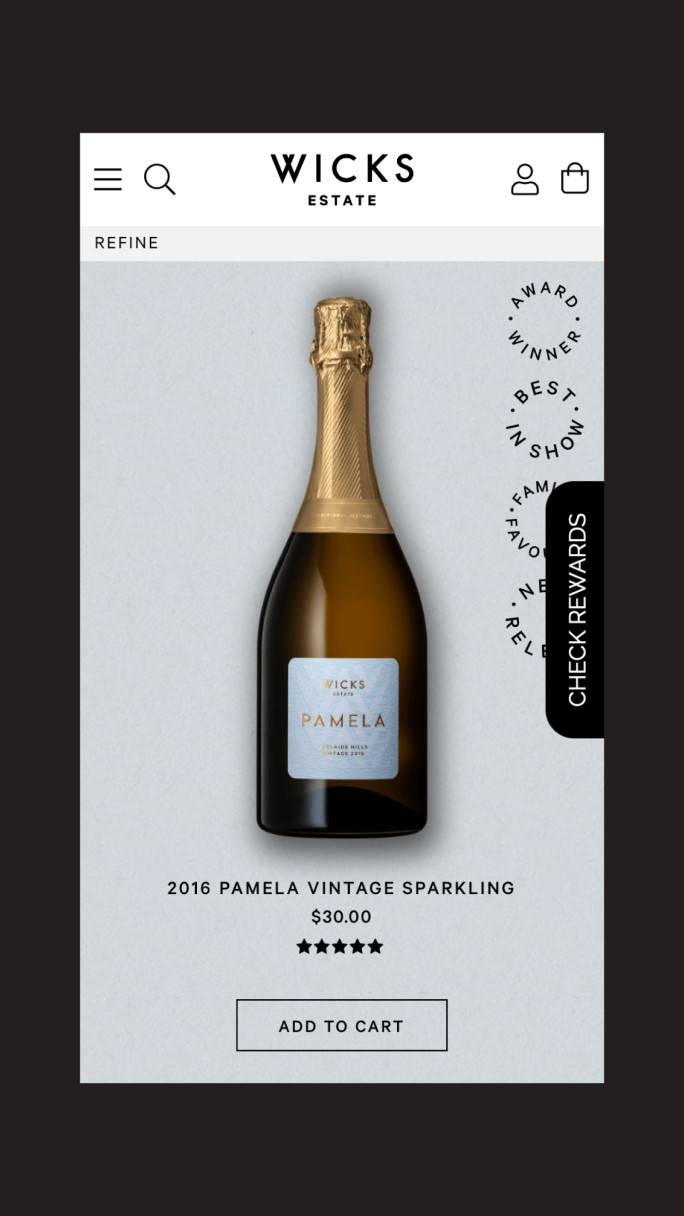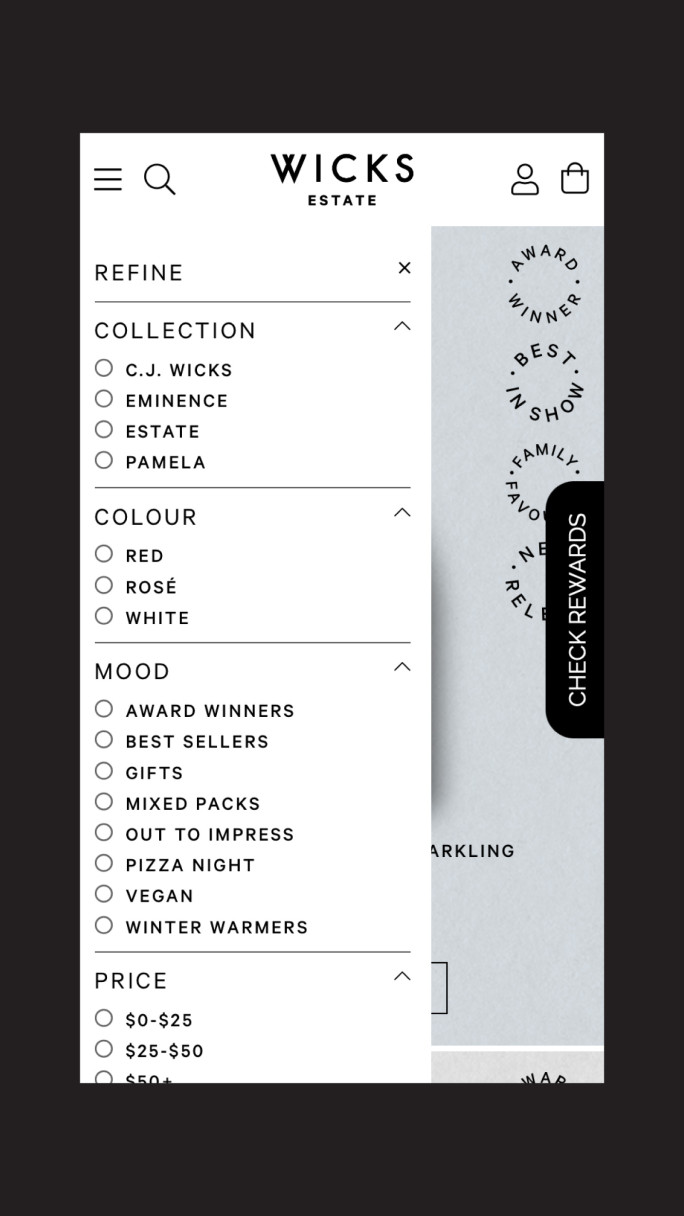 In the first six months from launching the new website, wicksestate.com.au saw a 35% increase in users, and 60% increase in browsing sessions.
These website visitors are also more highly engaged with the site, having a lower bounce rate, browsing more pages per session, and a 22% increase in average session duration—that's an increase of 30 seconds, a long time online.
Most importantly (for an ecommerce website), there has been a 300% increase in online transactions and revenue (and growing).
The website continues to attract new visitors, converting them to email subscribers subscribers, Wicks Clique members and customers.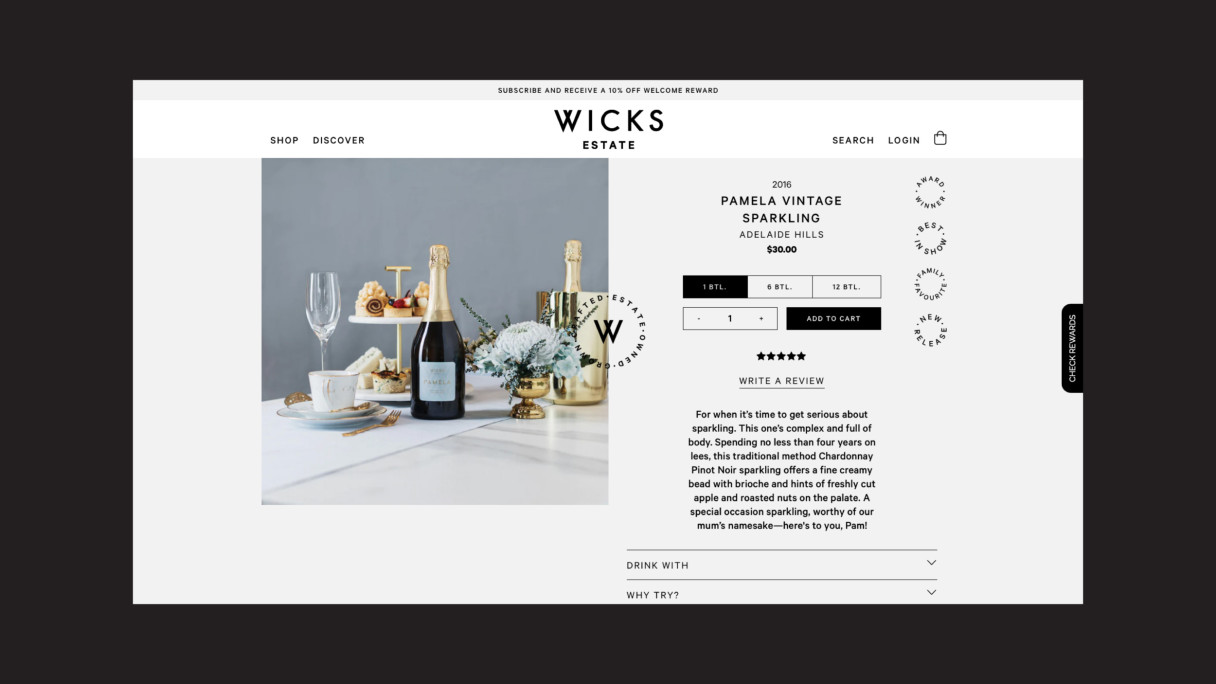 Similar Projects