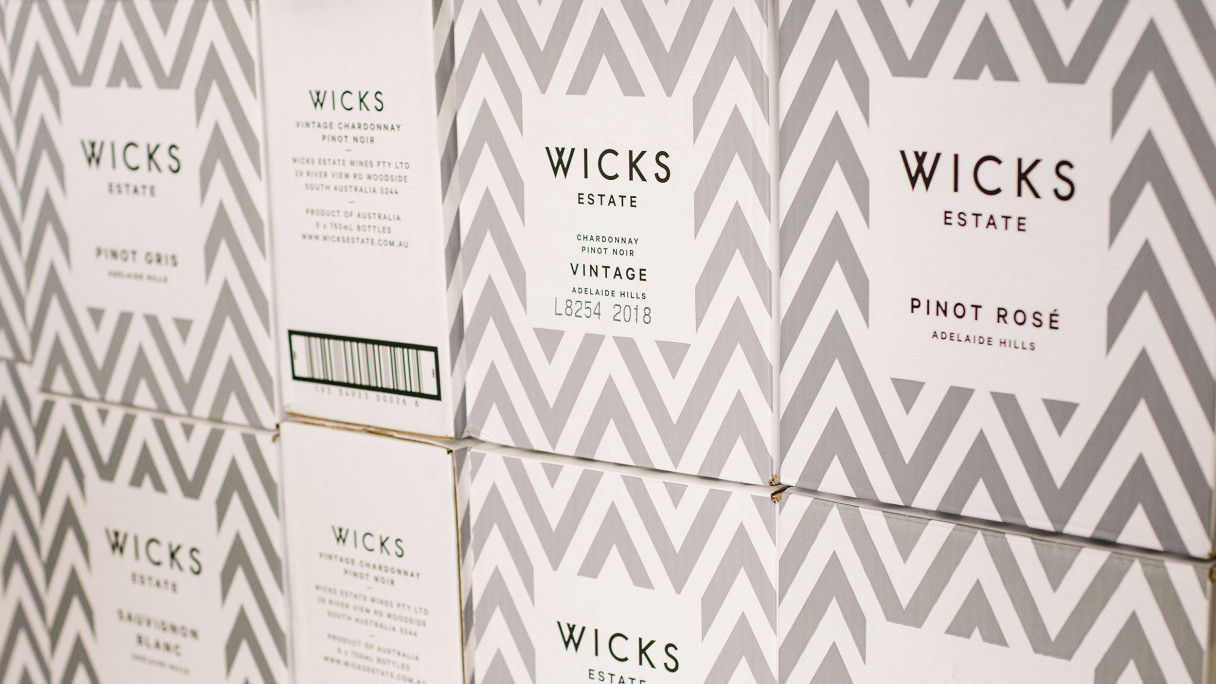 Wicks Estate Wine Club & Rewards
Today's wine consumer is spoiled for choice. While the initial impact of the COVID-19 pandemic saw a surge in online activity and spending globally—especially in the wine industry, Australia included—it also quickly became highly competitive, very noisy, and in danger of becoming a race-to-the-bottom with many retailers across industries relying on constant discounting to maintain attention and sales.
Our relationship with Wicks Estate, intimate knowledge of their brand and target audience, and experience across the wine industry, awarded us an opportunity to take stock and re-think how to attract—and most importantly retain—long term customers and brand advocates.
The greatest challenges for wine brands include:
1. Selling a sensory product online (especially without a cellar door),
2. Cutting through the convenience and variety of multi-brand wine subscription services,
3. Not jeopardising retail sales.
Rather than competing head-on with other wine brands and retailers, we focused on Wicks Estate's target audience and their buying habits and interests, across sectors beyond wine.
With a focus on audience growth in the younger, predominantly female demographic, we looked towards leading ecommerce websites, particularly in the fashion industry. In this sector, rewards programs are a key driver of initial and repeat purchases, building loyalty and sales over time.
Rather than relying on product discounting to attract sales, we explored options for rewarding people for purchases, taking a 'spend and save' approach. This led to the development of a rewards-based program, called The Wicks Clique.
The next step was finding a platform that would facilitate the rewards program, in a way that was simple for both the Wicks Estate team and their consumers.
Assessing and trialling a number of options, we decided upon Marsello, which offered easy integration with the new Wicks Estate Shopify website, along with email automation, SMS and social media marketing benefits.
We worked closely with the Marsello team to ensure set up made best use of all features for optimum results.
The rewards platform provides a range of automated communications with subscribers and members, along with the ability to craft unique and targeted campaigns, all while monitoring and measuring engagement results and sales.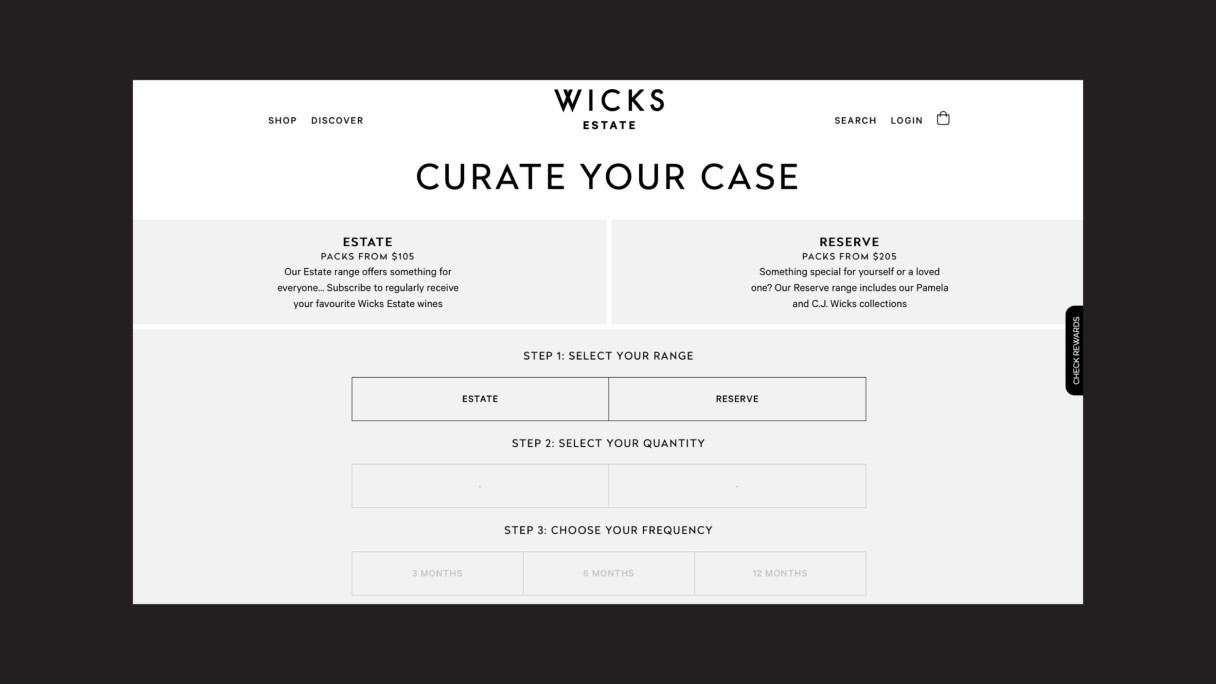 Wine clubs are the traditional backbone of the DTC wine industry, however they are often built on discounts, manual and laborious for wineries to undertake, and offer limited options for consumers.
While Wicks Estate had an existing wine club, the new website design and development allowed us an opportunity to revise this offering to suit the desires of consumers now and in the future, while also being straightforward for the winery team to fulfil.
A trend we had identified with subscription service models across various industries was flexibility on the part of the consumer; allowing them to choose exactly what they want, when they want it.
This encouraged us to develop a Wine Club that turned its back on the traditional two shipments per year approach, instead allowing consumers to choose their pack size, types of wine, and how frequently they would like them delivered, with the first delivery shipped immediately.
Wine Club members can also log into their account to easily view and edit orders.
We also considered how to balance the benefits of Wicks Clique and Wine Club members rather than creating a completely separate program that may cause confusion.
Similar Projects