Lark's Rare Cask Series gives rise to some special collaborations, resulting in a collection of exceedingly rare single malts. A project which celebrates the abandoned exceptional and searches the corners of the globe for casks both rare and remarkable.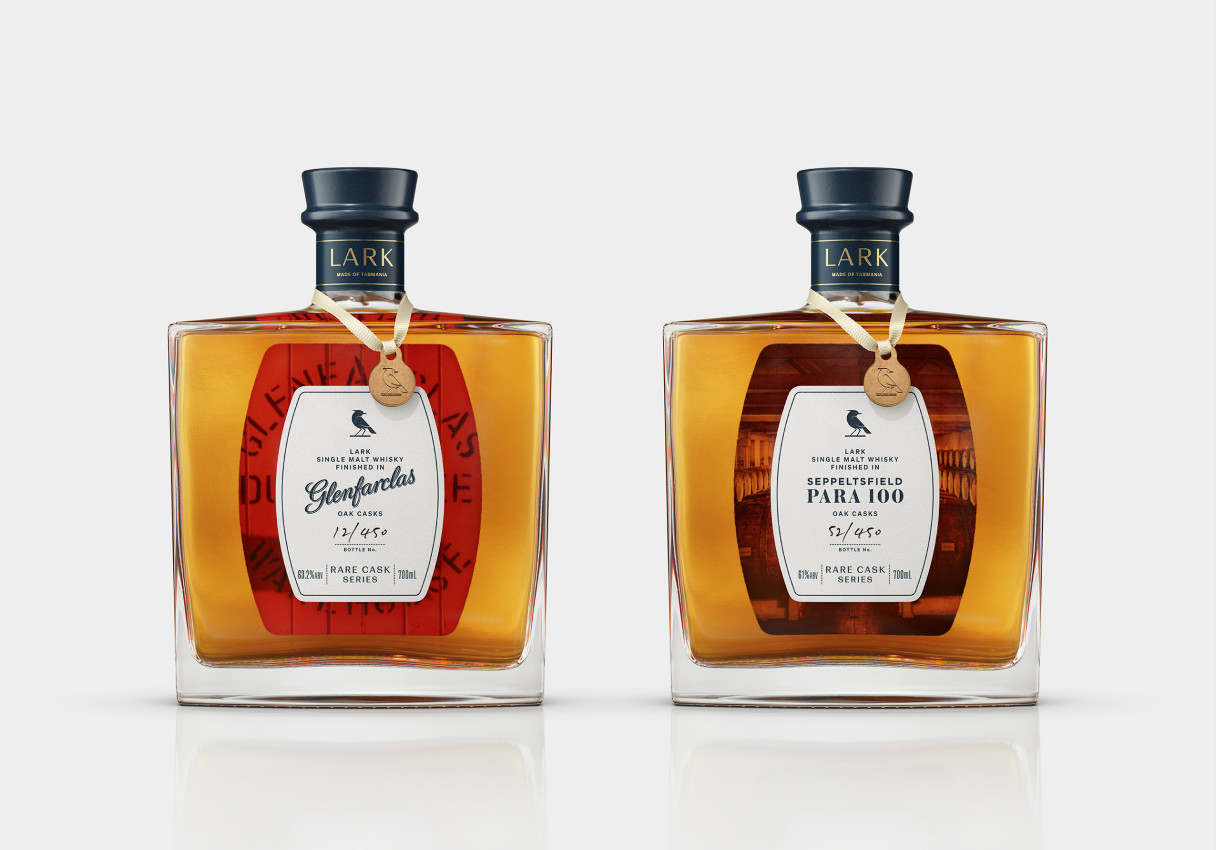 The Lark Rare Cask Series sees Lark distillers comb the globe for rate and storied casks to finish their single malt whiskies. And, at the same time collaborate with some of the world's finest wine and spirits producers, such as Seppeltsfield and Glenfarclas. The result. Unique and distinct whiskies, each celebrating the cask and the community from which it came.
The Rare Cask Series takes advantage of the larger 700mL square finished carafe to make a strong impression. The inner side of the back label is adorned with an image synonymous with the cask's previous owner and use—literally becoming part of the liquid.
The barrel-shaped front label, letterpress printed on thick uncoated cotton label stock and individually numbered, sets the Lark influence. The finishing touch is a neck jewel cast from a decommissioned Lark copper still.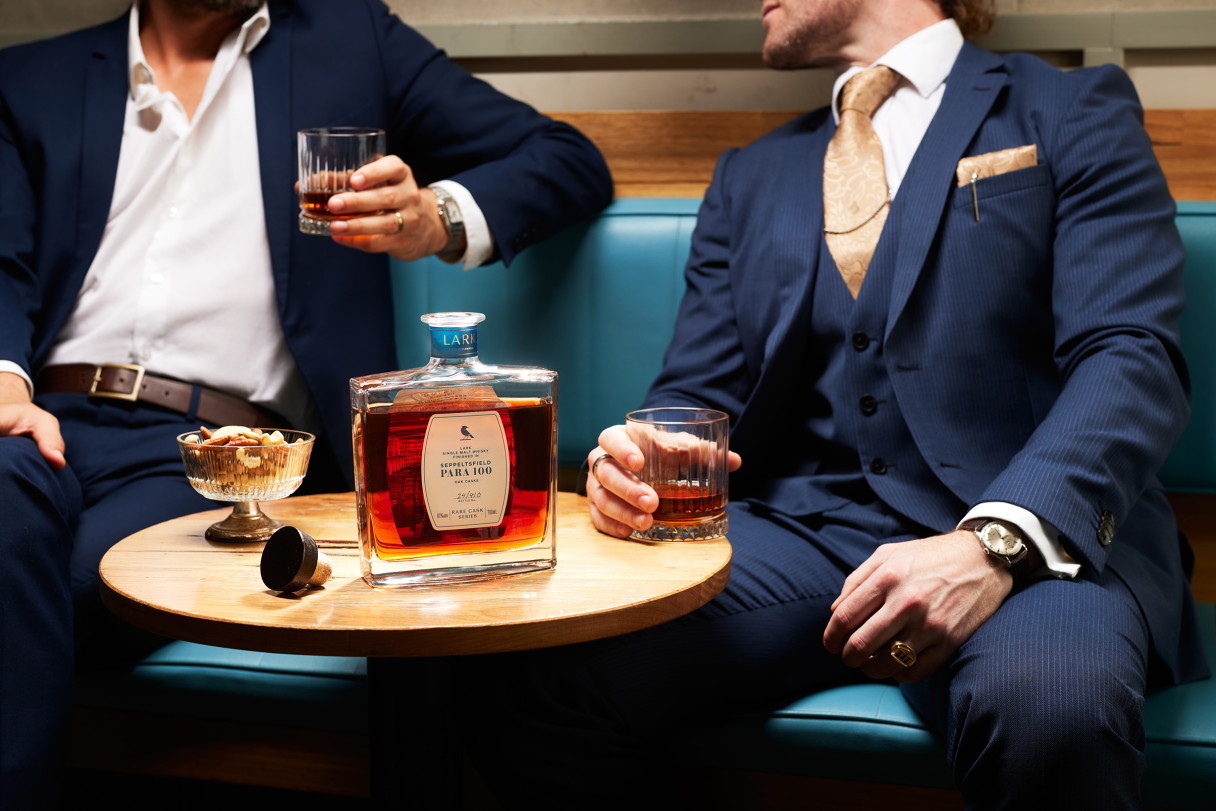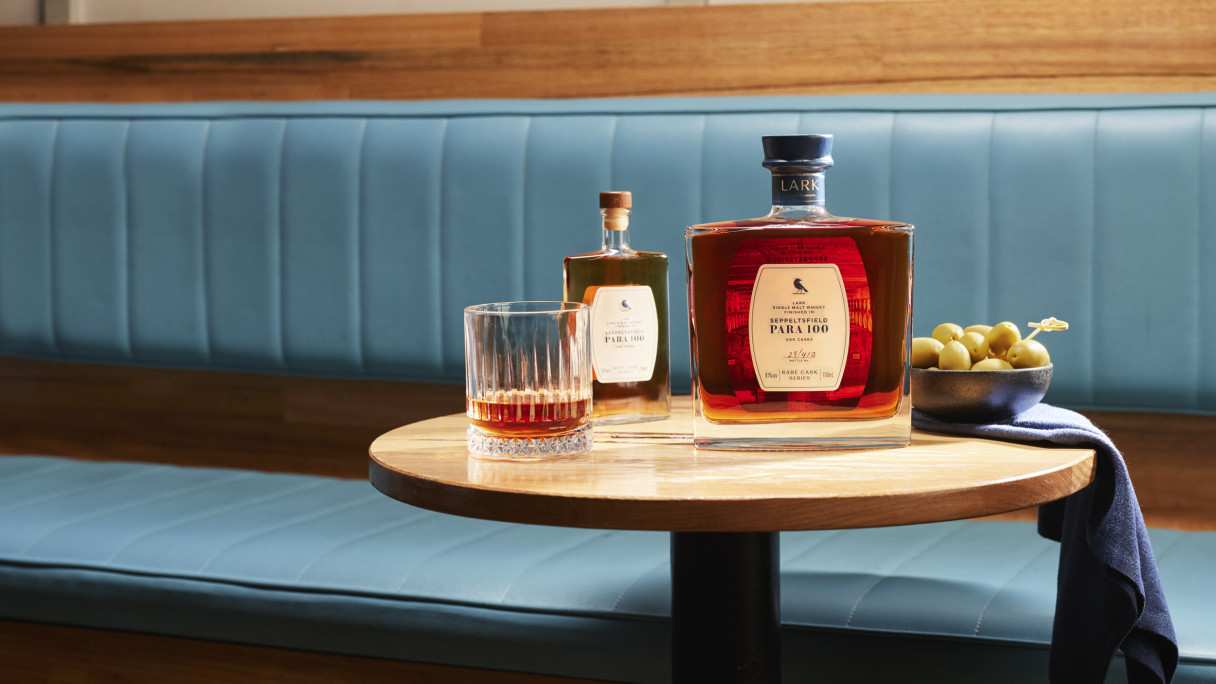 Similar Projects