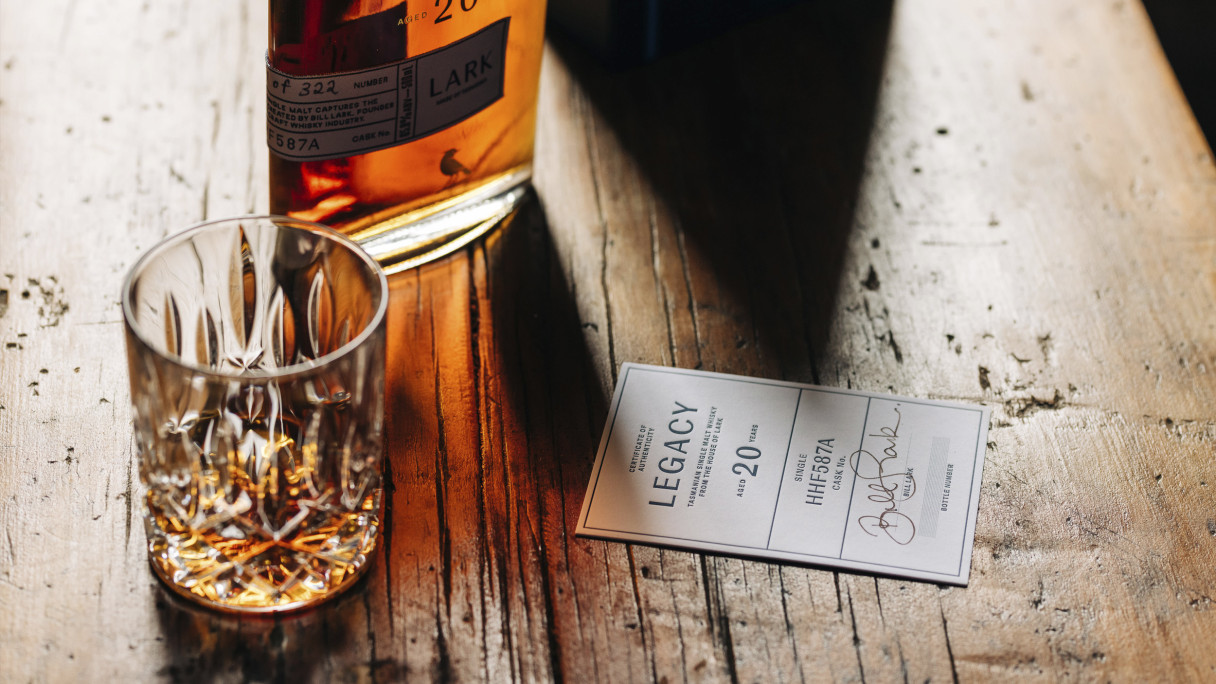 Every Australian distillery's origin story starts with Bill Lark—the Godfather of Australian whisky. It was Bill who successfully lobbied to have the country's antiquated distilling laws overturned and built Australia's first distillery since 1838.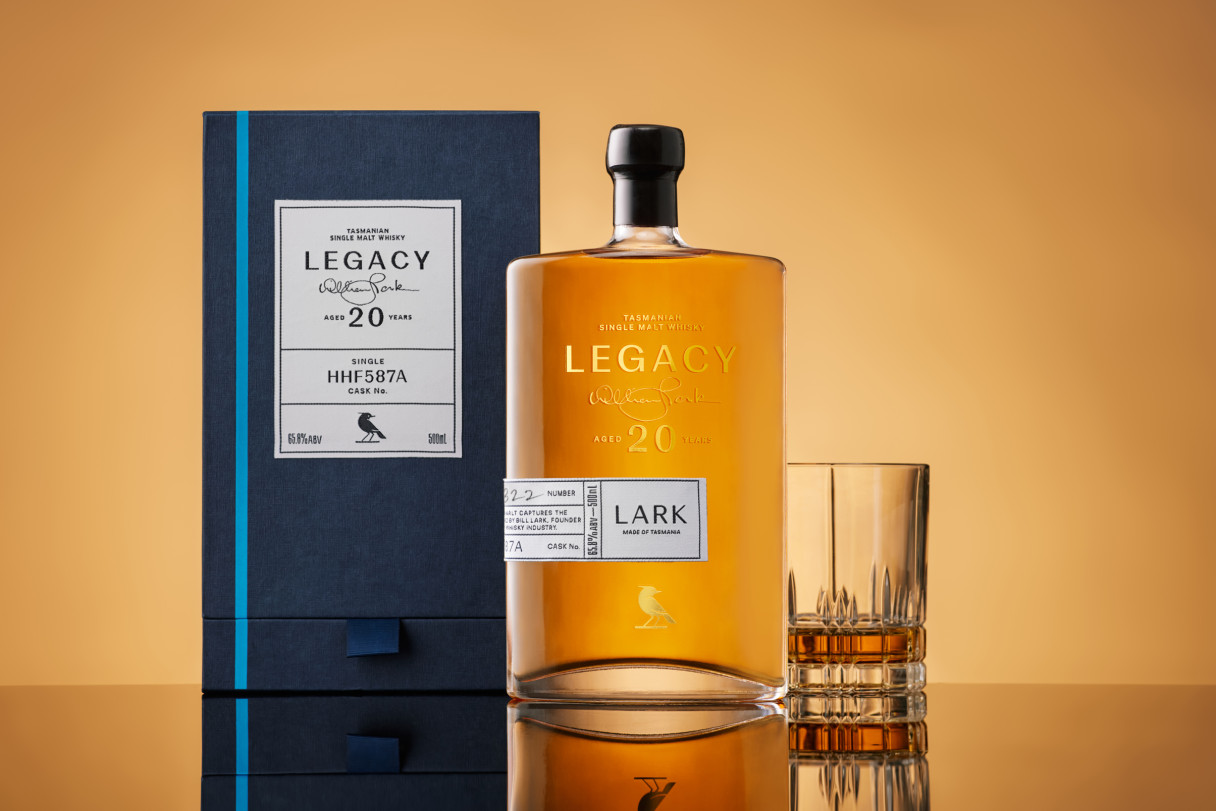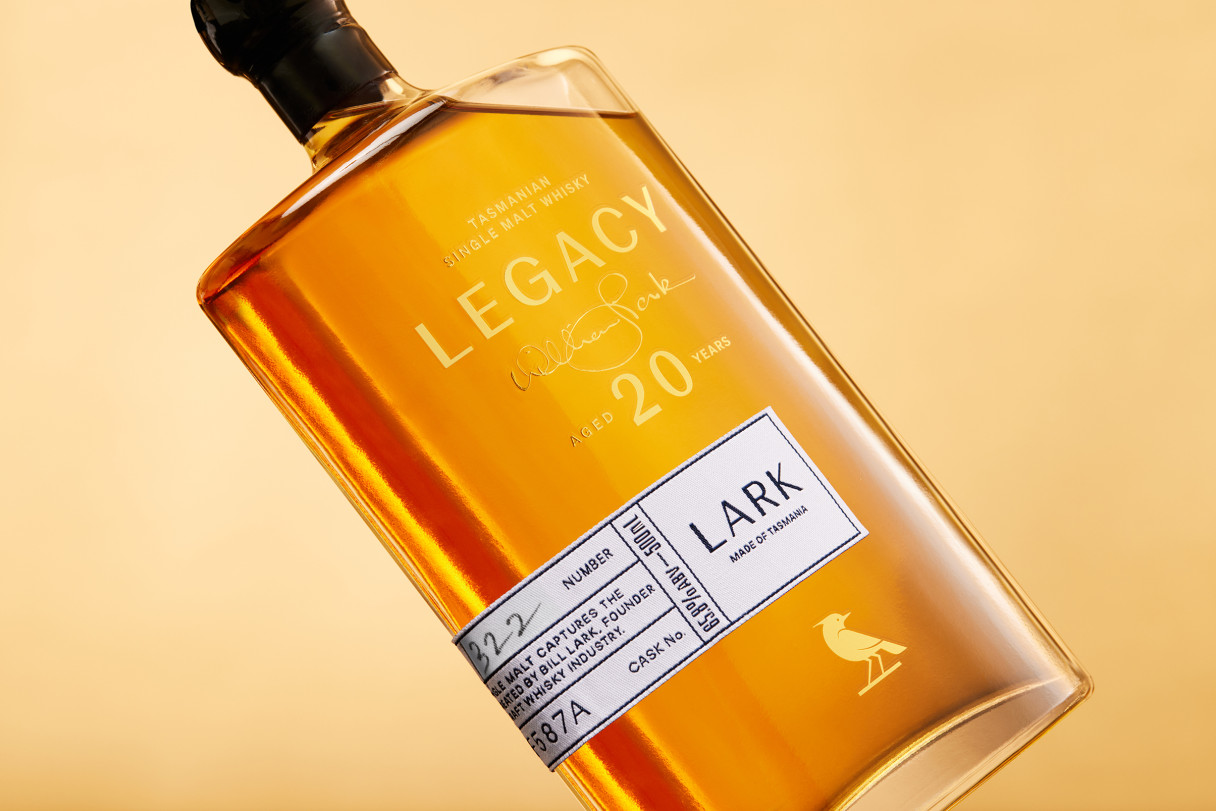 The jewel in Lark's crown is a 20-year-old Tasmanian single malt named Legacy. Crafted by Bill during his tenure at a renowned Tasmanian distillery, this spirit sat with quiet conviction for two decades, developing in both complexity and age under Bill's expectant and nurturing eye. The result is a cask containing one of the oldest and most exclusive single malts to be released under the House of Lark name.
Fittingly, Legacy is the first release under the new Lark branding. Hand-numbered cloth woven labels adorn the gold-foiled iconic Lark bottle and gift box, which holds a certificate of authenticity individually numbered and signed by the Godfather himself.
An exceptional offering. A testament to Bill's pioneering vision and Lark Distilling Co's continued pursuit of the extraordinary.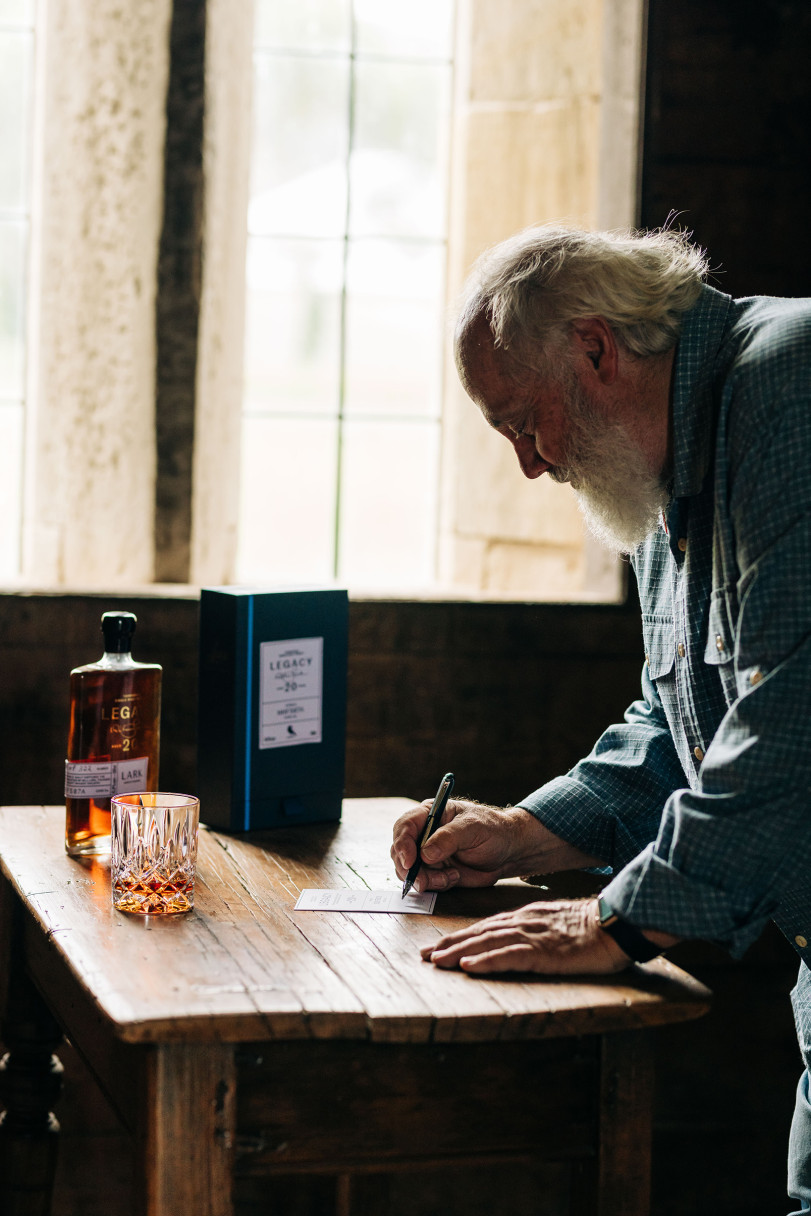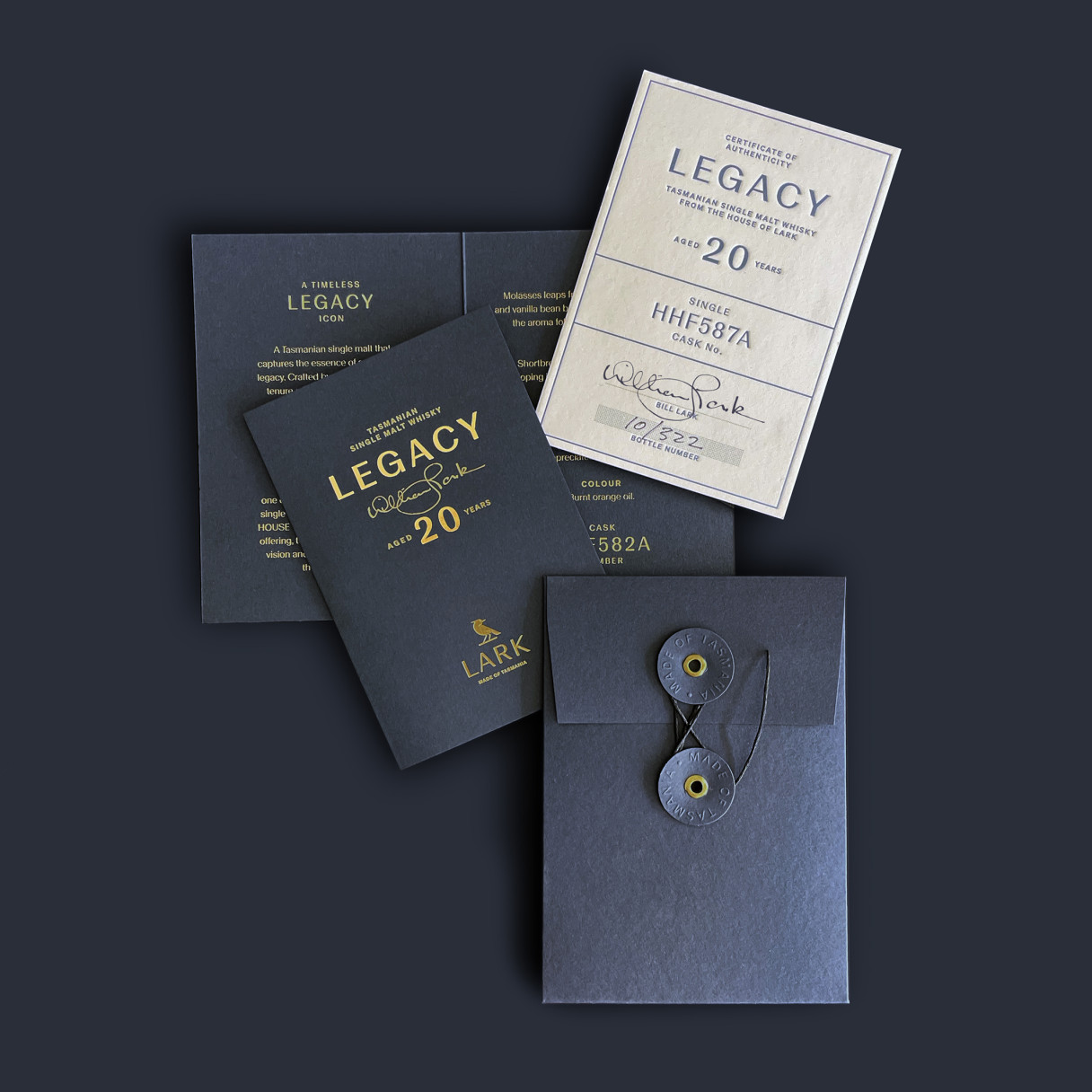 Similar Projects