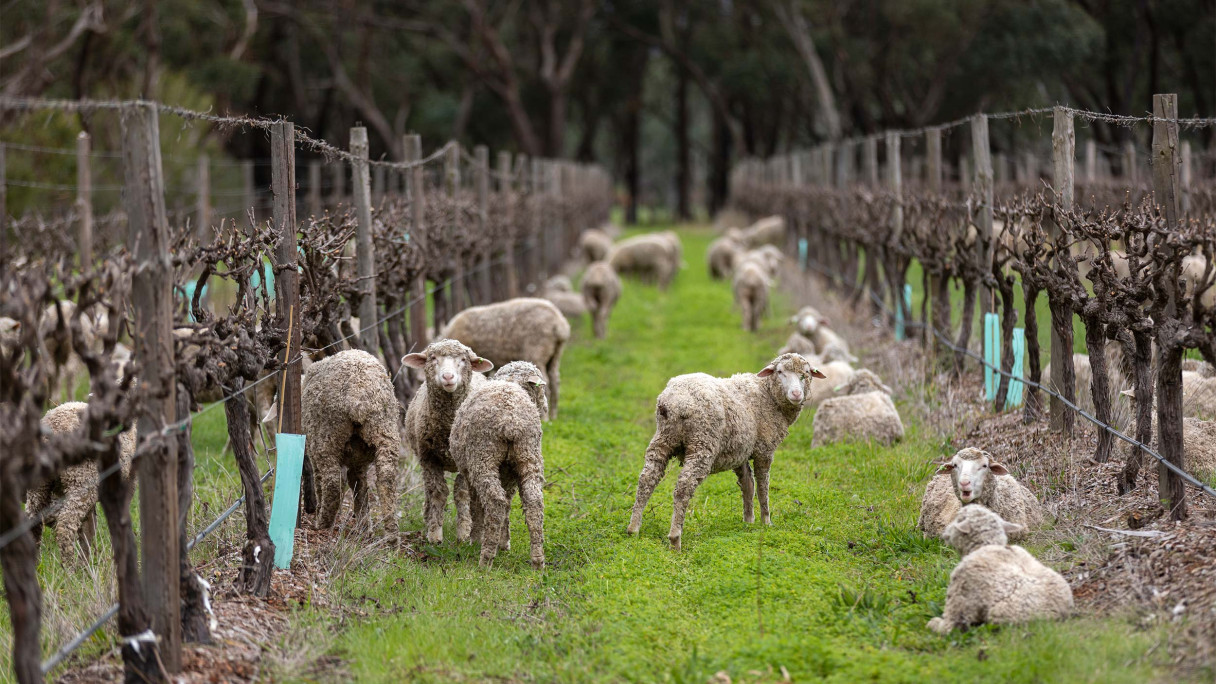 When we first met Brad Moyes and Kendall Grey, we were struck by the passion with which they spoke about their farming principles. At the time, they were undertaking a new and exciting venture applying regenerative farming practices to their recently purchased McLaren Vale property under the expert direction of viticulturist, Richard Leask.
Regenerative or circular farming means that everything an environment needs to maintain natural fertility and good drainage, comes from the environment itself.
For Brad and Kendall, that entails having Babydoll sheep roam their vineyard freely, controlling weeds and undergrowth and adding nitrogen, good bacteria and carbon to the soil. It also means wood waste, grape skins, stalks and seeds were all diligently composted and returned back to the earth, providing additional nutrients.
From here, their organic crop can then be harvested to create clean, living wines on-site, using indigenous yeasts and no sulphur.
Our strategy for branding and positioning Brad and Kendall's offering was founded in their mission to leave the world a better place than they found it.
We achieved this through leveraged their regenerative approach and instilling circular touch-points across all aspects of the brand.
Similar Projects